Welcome To Blue Dragon Tours
Welcome to the magnificent land of Indochina where the myth and mystique will inspire your travel by its own uniqueness.
Whether you are searching for a beautiful holiday by the beach, a memorable cultural discovery or an adventure of a lifetime, Indochina has them all. From the stunning temples of Angkor to the awe-inspiring caves of Halong Bay, from the lust mountains of Luang Prabang to the secluded islands of Con Dao, the tempted Indochina brings you a travel experience of different colours and one which is both distintive and extraordinary.
As one of the leading tour operators specializing in tailor-made holidays for Vietnam, Laos and Cambodia, Blue Dragon Tours takes a great honor to introduce you to our home with our greatest passion of travel.
Our Destinations
A hand-picked selection of our favourites from our in destination experts
What's happening in Indochina?
News, stories and destination updates for Vietnam, Laos, Cambodia and Myanmar
Meet Our Team
With the most dedicated, friendly and highly exp staffs with years, we are happy to introduce you what makes Blue Dragon Tours what it is today.
Nhung Ng,

Travel Consultant
Tour guide

Cindy

Senior Travel
Consultant

Linh

Cruise Charter
Specialist

Nhung

Air Ticket
Consultant

Hao Tran

Senior Travel
Consultant

Huong Tran

Air Ticket
Consultant
Top Recommended Tours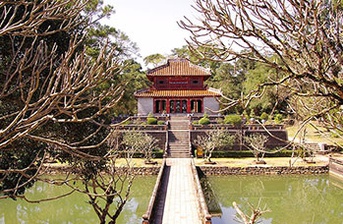 12 days from $1279pp
Cu Chi Tunnels
Unesco Listed Hoi An
Cruise Along Halong Bay
Historical Hanoi
View tour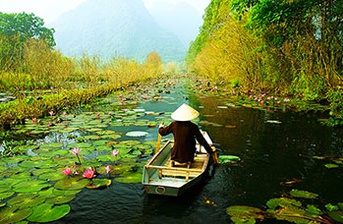 15 days from $1652pp
Cu Chi Tunnels
Highlands Of Dalat
Temple Of Literature
Cruise In Halong Bay
View tour
Why Travel With Us
Local Expertise
As locals, we know the very best of what Indochina has to offer and what may change over the years. We are confident to tailor your trip with the best of the destinations (history, culture, people, landscape and gastronomy).
Authentic & Unique
The experience you have when traveling can be remarkably different based on how your trip was planned, the people you meet on the way and the food you try. We can show you an authentic and unique Indochina by every single element of the vacation, one that will make a lifelong memory.
Private & Flexibility
Every traveler has her/his own expectation and travel style. We will craft a tour that both matches your preference, with maximum privacy flexibility, and at the same time shows you Indochina at its purest.
Best Value & Best Price
Your satisfaction is our goal, which in turn makes our motivation and inspiration to carry on our work. Book our tour and you will receive the best value trip for your budget.