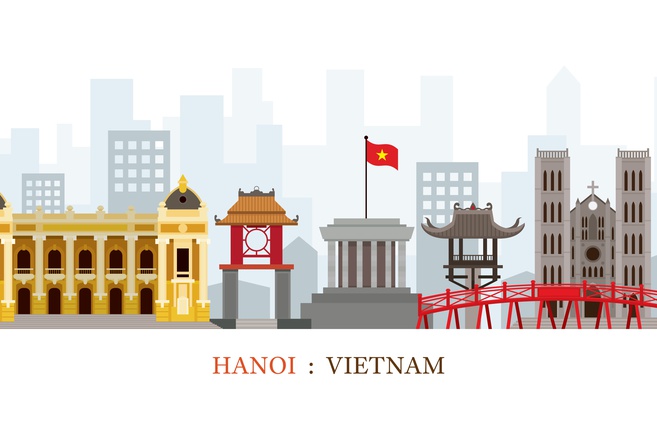 Vietnam
The 9 Best Cities To Include In Your Trip To Vietnam
Wherever we travel, it's the flavors of local specialties and memories of epic ventures to exotic destinations that we remember most. Vietnam tours are simple yet beguiling enough for the ultimate Southeast Asian experience. Being a country on the move, visitors can easily recognize a blend of old world charm and the modern world feel a long way off. Indeed, each city is beyond amazement that you never thought possible.
Hanoi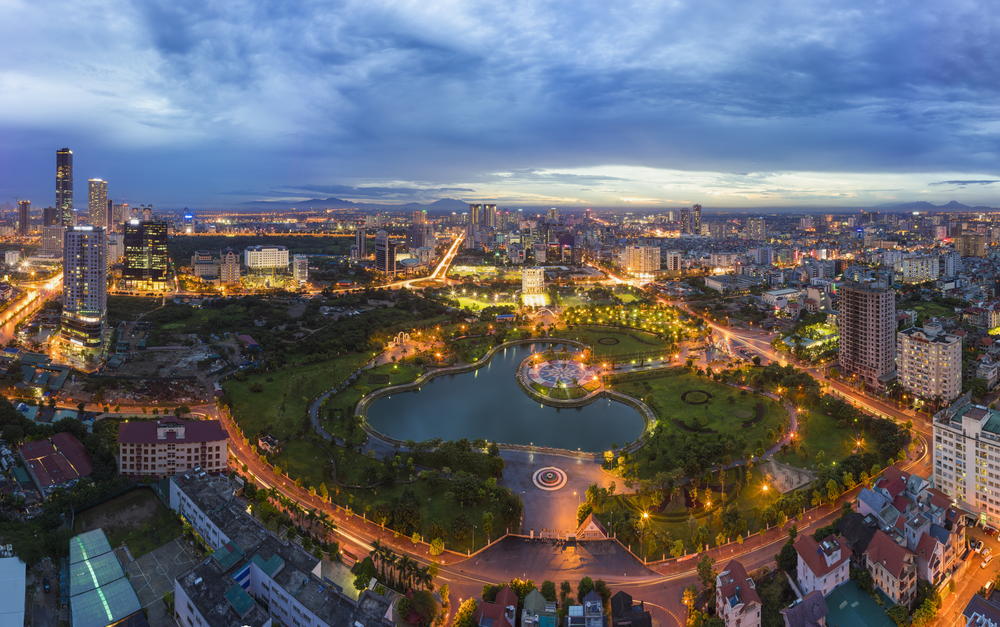 Hanoi, the land of motorbikes and pho (beef noodle soup) is the most famous place for any tourists coming to the country. Beyond first impressions, Hanoi has more things to discover tucked down every narrow alleyway. Pass through original labyrinthine streets of Hanoi's Old Quarter at dawn, you'll find yourself amidst ubiquitous surge of scooters and street hawkers. This is where eyes gaze upon a bundle of graceful colonial-era building reveals the influences of French occupation. Many of its finest ancient architectures remain intact despite the booming of modern buildings. Prominent attractions that you can't miss out on are the Presidential Palace, Saint Joseph Cathedral, Temple of Literature and the Grand Opera House.
Da Nang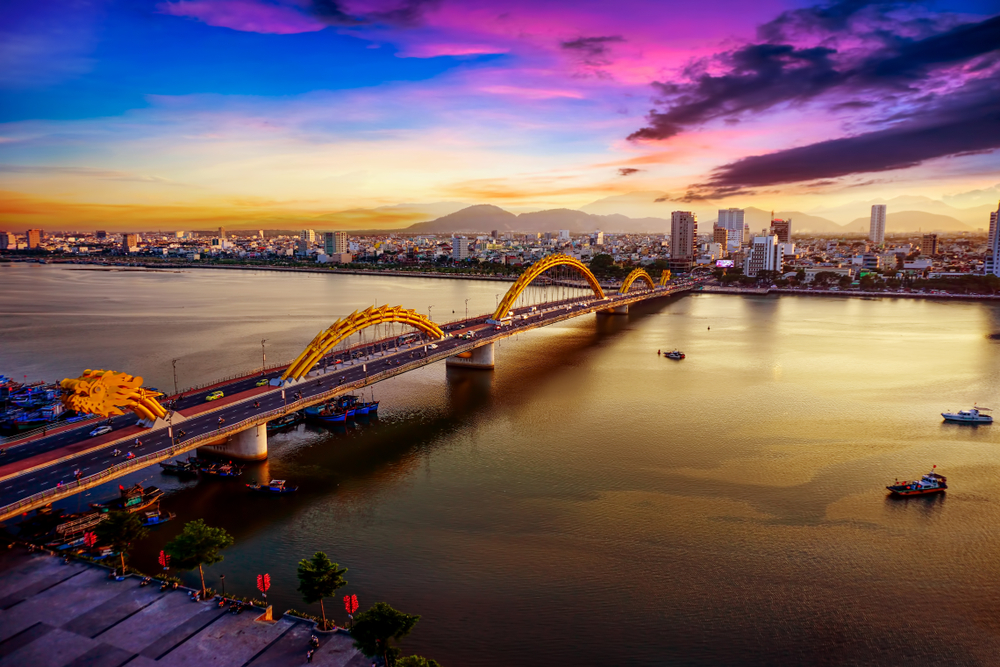 When it comes to rapid-fire development, nowhere in Vietnam can rival Danang City. Touted the city of stunningly quirky bridges, the beguiling Han River acts as a fertile breeding ground for spectacular bridges namely Han River Bridge, Thuan Phuoc Bridge, Dragon Bridge and Nguyen Tri Phuong Bridge.
The city also lays serious claim to the crown as a big tourism hub where gleaming new modernist hotels, top-end restaurants and shopping centers are within distance. Foodies and wine buffs can belly up to the bars or top-end restaurants emerging along the Han riverfront. Food lovers should not resist stopping for Mi Quang (Vietnamese turmeric noodle), bun cha ca (fishcake noodle soup), banh xeo (crispy pancake) and rau cau trai dua (coconut jelly), some of best local delicacies. Away from these popular tourist spots, just venture south and there is so much else to indulge in like the beach strip where hotel and resort developments plunge into aquamarine waters and the sand is sugar white.
Hoi An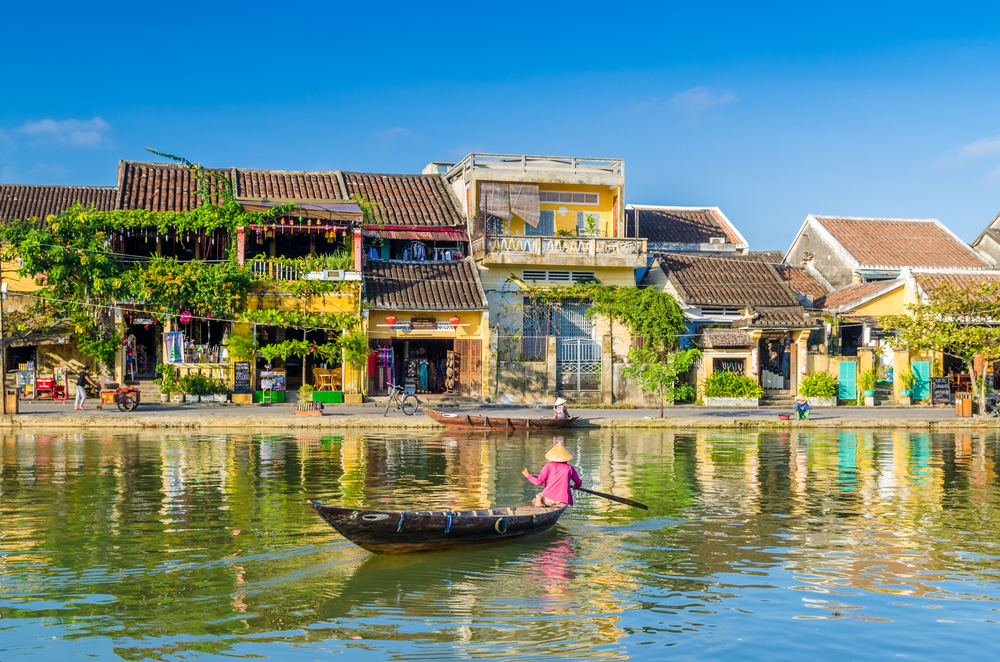 Few cities can match the allure of Hoi An. Once a major port, it's impossible not to feel the pull of the past when spending time in this town since incredible grand architectures like tottering Japanese merchant houses, Japanese covered bridge, Vietnamese temples and ancient tea warehouses are all around. While architecture buffs will find plenty of places to admire in heritage-filled Hoi An Town, beach bums are able to seek simple pleasures on the beaches of its eastern coast like Cua Dai, An Bang and Ha My beaches, to name a few. Intrepid travelers will not also leave disappointed with some superb bicycle trips to discover the town's most mind blowing sceneries. Beyond its ancientness, Hoi An is packed with stunning collection of bars, boutique hotels, same-day-collect tailor shops. Food is plentiful too, with Cao Lau and Hoi An chicken rice the not-to-miss specialties of this town.
Hue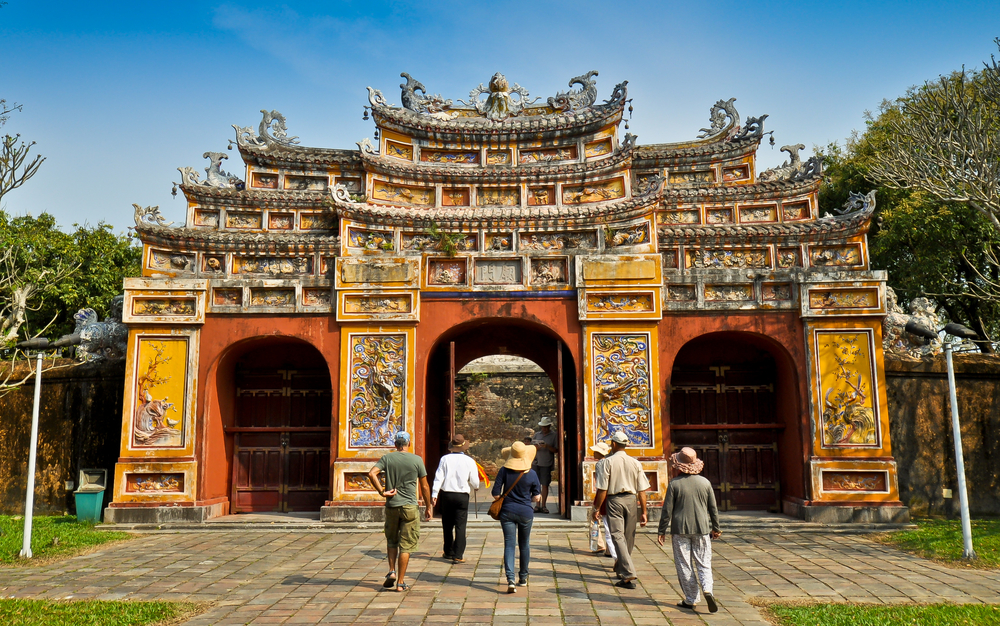 Situated serenely on the banks of the Perfume River, Hue remains a tranquil, conservative city against the backdrop of dizzying development. The city once served as the imperial capital of Nguyen Dynasty. Nowhere showcases the vestiges of this former glorious period better than the Citadel. Meanwhile, within a short distance from the Citadel, Thien Mu Pagoda is the city's official symbol. When night falls, stream down Perfume River on a dragon boat makes you plug into romantic melodies and trace back in time. The gastronomy of Hue is multicolored, meticulous and served in various styles such as folklore-style and royal-style main courses. There is also plenty of local culinary color to be found with hawker stalls serving up Hue specialties such as "bun bo Hue" (spicy beef & pork noodle soup), banh beo (steamed rice cakes) and banh loc goi (tapioca dumplings).
Nha Trang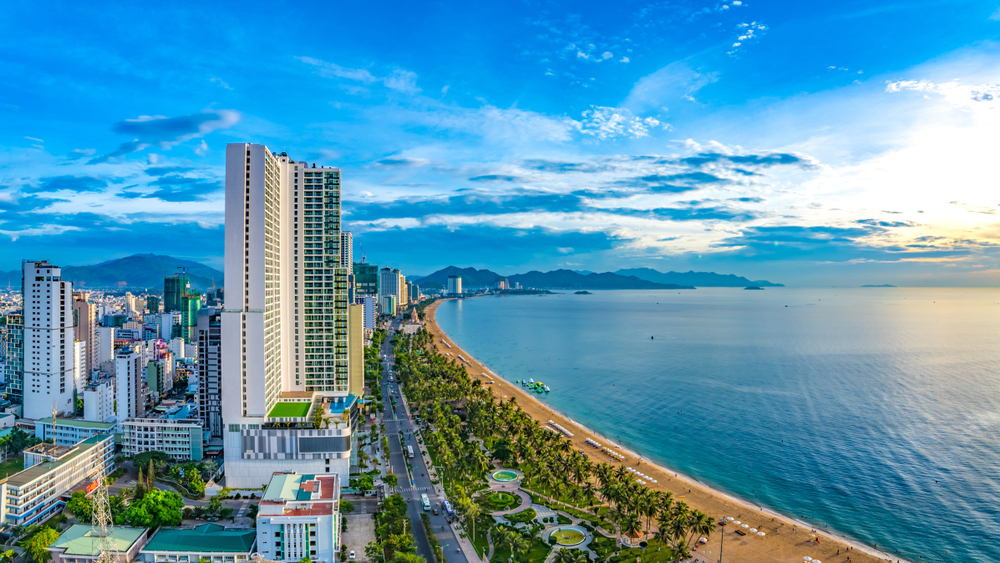 Nha Trang amazes its tourists at almost every turn from mist-shrouded mountains, turquois bay dotted with tropical islands and shimmering coastline to intriguing ancient Po Nagar Cham Towers. Options for an afternoon chilling on the sand are plentiful from Hon Tam to Bai Tien, Bai Tru and Bai Dai beaches. Meanwhile, getting deep down and dirty in a natural mud bath is a worthy replacement to a conventional spa. Across the water, Mun Island, Mot Island, Tam Island and Mieu Island are grittier and reward intrepid travelers with an up-close view of postcard picture perfect beaches and plenty of opportunities to enjoy diving, surfing, wake-boarding, parasailing, white-water rafting and mountain biking. Also, this coastal city offers classic good looks steeped in history and culture. It exudes old-world charm like no other that welcomes culture vultures to discover remnants of the Champa Kingdom, Buddhist temples and Gothic-style Catholic churches.
Buon Me Thuot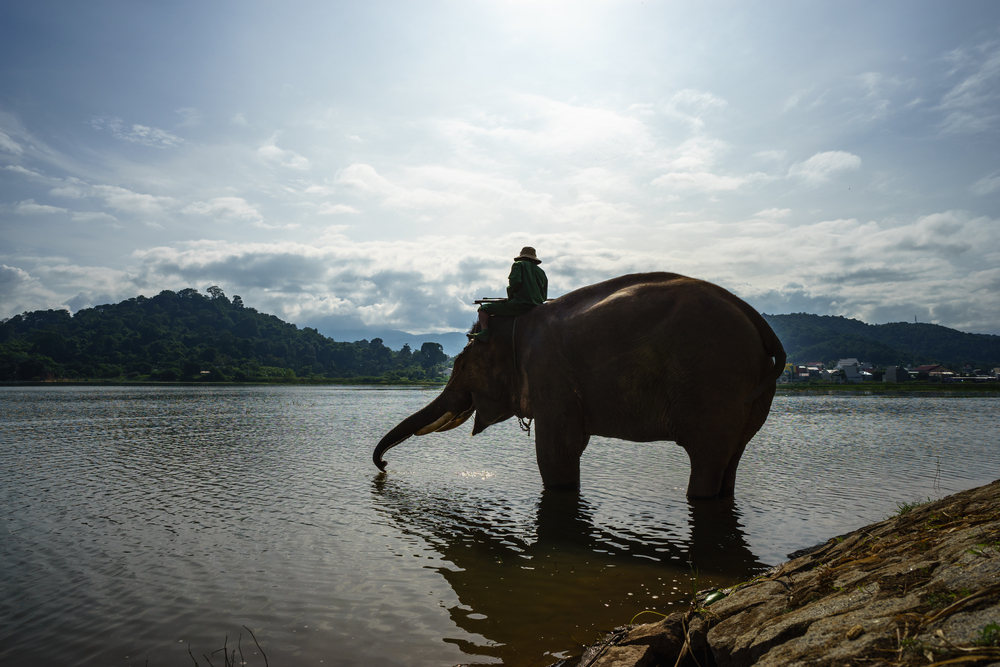 Buon Me Thuot City has outgrown its rustic origins to become a modern and hectic center of the Central Highland of Vietnam while still rewards intrepid travelers with large populations of wildlife, rugged national parks and highlands alive with birds. An off-the-beaten-track trip to this "little black" city opens up a chance for visitors to see many attractions like Yok Don National Part, Vietnam's largest nature reserve, striking waterfalls and proud hill tribes namely Ede, Jarai, M'nong and Lao. More importantly, renowned for the capital of coffee, Buon Ma Thuot plays host to a biennial Coffee Festival and exports majority of Vietnam's coffee to the world while Trung Nguyen Coffee Village is where you will learn a lot about coffee drinking cultures.
Ho Chi Minh City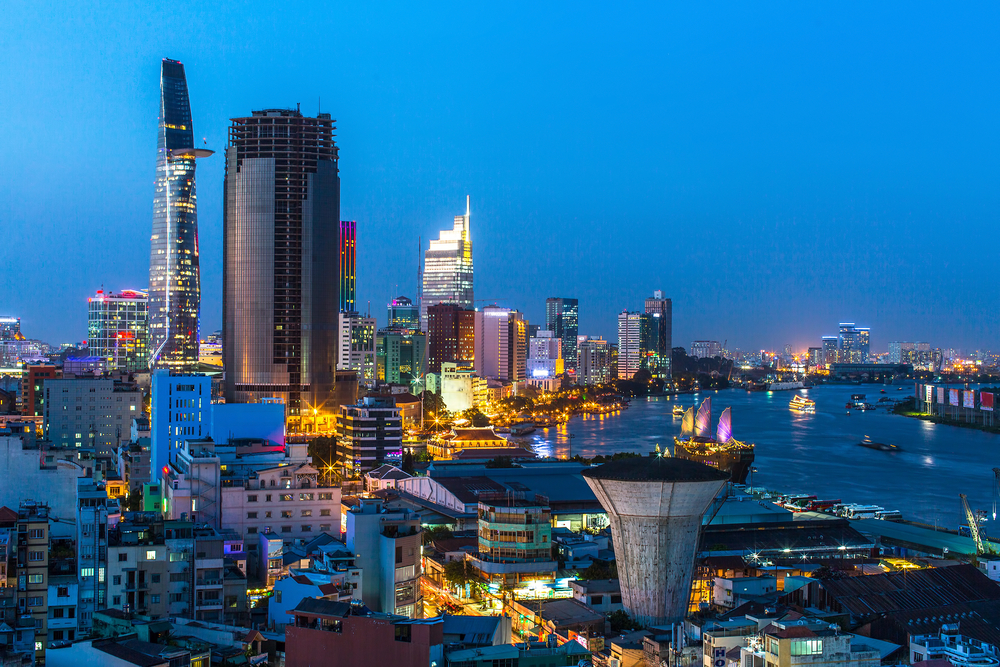 Ho Chi Minh City's reputation centers on its fast-paced development and glittering skyscrapers. Thus, many travelers come to this Vietnam's biggest commercial hub, just in search of its extravagance and luxuriousness. Hop on a motorbike, visit decades-old buildings and beyond landmarks enjoy a taste of urban Vietnam by the way of its traffic. The city is a vibrant mix of old and new where visitors can still find peace in mind with a wealth of temples and traditional markets. Despite being Vietnam's most outwardly modern city, there is history at every turn from Ben Thanh Market to Saigon Central Post Office, Notre Dame Cathedral and Independence Palace. Ho Chi Minh City is also a hotspot for foodies where regional specialties from different region across Vietnam abound. Options are plentiful but don't miss such highlights as "banh mi" (Vietnamese sandwiches), "café bet" (coffee on the ground) and "com tam" (broken rice).
Dalat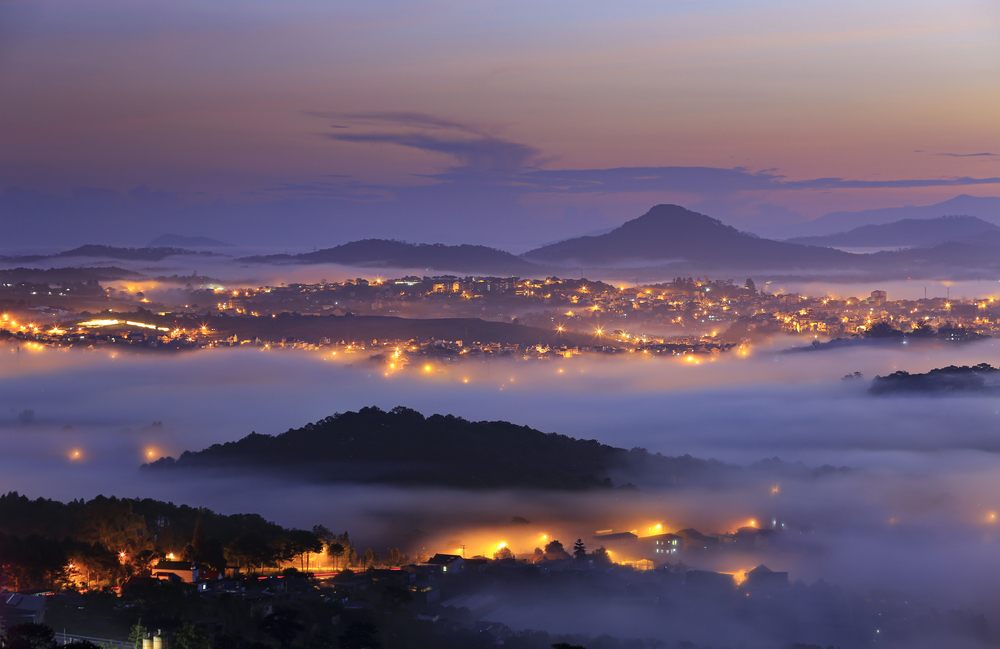 Blessed with moderate climate, Dalat City enjoys spring-like weather instead of tropical hot all year round. It's the sheer diversity of Dalat that makes it so alluring to thousands of tourists every year. From a bonanza of fauna and flora to bush land filled with wildlife and the surrounding farms cultivating strawberries, Dalat's untamed charm is compelling, captivating and camera-worthy. Also home to proud elegant French-colonial villas steeped in history, the horse-drawn carriages and the colorful heart-shaped Valley of Love, Dalat lays serious claim to the crown as Vietnam's honeymoon capital. Beyond are some of the greenest spaces for mountain biking, treks into the surrounding hills and white-water rafting. Thanks to a wealth of vegetables, Dalat's superb traditional highland foods are well worth discovering too. Toasted rice-paper "banh trang nuong" can be almost found in every corner.
Can Tho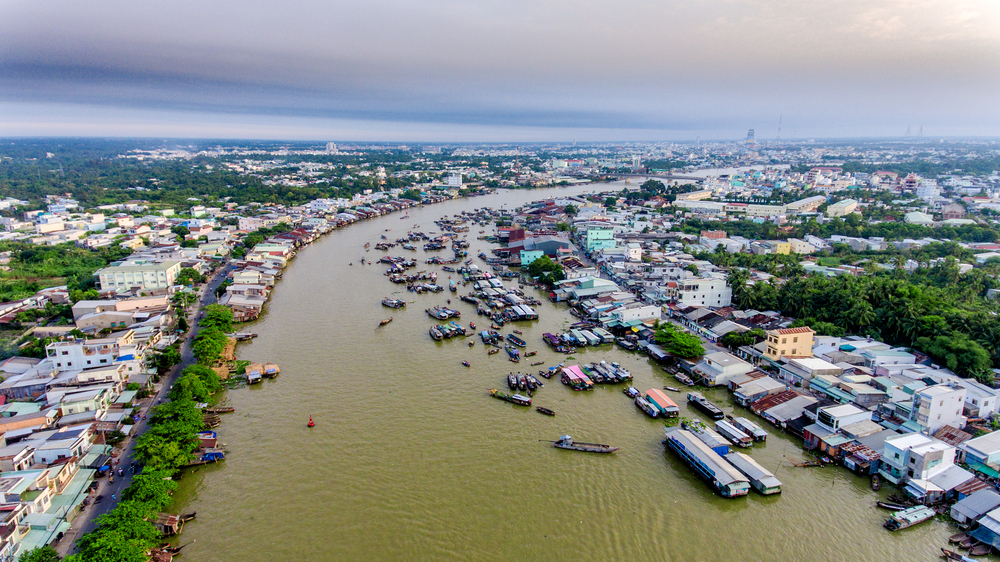 For decades it had a reputation as a provincial backwater, Can Tho has evolved drastically to become an epicenter of politics, economy, culture and transportation in Vietnam's largest delta - Mekong Delta. For those keener on the modern day, Can Tho is perhaps the greatest concentration of foreigners in the delta lined with sculpted gardens, busy narrow backstreets and wide boulevards. Its bounty of natural treasures is so remarkable with many canals and rivers leading out of town which creates a perfect base for floating markets. A pleasant boat ride on Cai Rang Floating Maket or Phong Dien Floating Market, a trip to rice-paper making village and picturesque rural canals bring you a great countryside memory. Foodies will also find some of the freshest fruits and authentic cuisine wherever they pitch up.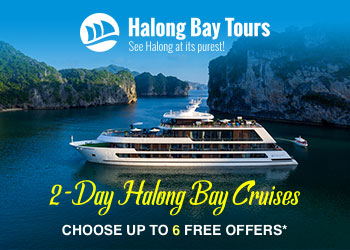 Recent Posts

Why Travel With Us
Local Expertise
As locals, we know the very best of what Indochina has to offer and what may change over the years. We are confident to tailor your trip with the best of the destinations (history, culture, people, landscape and gastronomy).
Authentic & Unique
The experience you have when traveling can be remarkably different based on how your trip was planned, the people you meet on the way and the food you try. We can show you an authentic and unique Indochina by every single element of the vacation, one that will make a lifelong memory.
Private & Flexibility
Every traveler has her/his own expectation and travel style. We will craft a tour that both matches your preference, with maximum privacy flexibility, and at the same time shows you Indochina at its purest.
Best Value & Best Price
Your satisfaction is our goal, which in turn makes our motivation and inspiration to carry on our work. Book our tour and you will receive the best value trip for your budget.