Vietnam
Vietnam is a country of breath-taking natural beauty with an incredible modern day history that quickly becomes addictive. It has experienced war and a bloody revolution in the past 100 years, but the revolution now underway is peaceful and prosperous. The speed of the modern day changes is making Vietnam the absorbing and gripping place that it is today.
Everywhere you turn in Vietnam you will encounter memorable experiences, from the stunning limestone islands from the deck of a Chinese junk in Halong Bay to crawling through the Cu Chi tunnels: taking 10 minutes to cross the street in Hanoi to watching a moped over loaded with chickens wobbling along uneven country roads: tasting the changing flavours of Vietnamese cooking to sampling more western cuisine – with a Vietnamese twist.
Vietnam has something to offer everyone, so whether you are a culture vulture, thrill seeker or just looking to relax and take in the beaches, Vietnam won't disappoint.
Top Vietnam Tours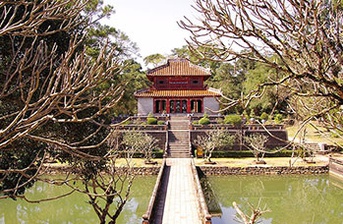 12 days from $1279pp
Cu Chi Tunnels Unesco Listed Hoi An Cruise Along Halong Bay Historical Hanoi
View tour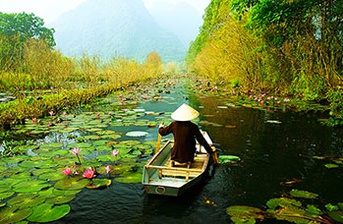 15 days from $1652pp
Cu Chi Tunnels Highlands Of Dalat Temple Of Literature Cruise In Halong Bay
View tour
At a glance
Current time: Fri 09 29, 2023 01:39 AM
Flight Time: Approx: 12 Hours (US, UK, AU)
Visa Required: Yes (US, AU, CA)
Currency: Dong
Tel Code: +84
Population: 94,670,000 (2018)
Official Language: Vietnamese
Main Religion: N/A
Airlines: Vietnam Airlines/VietJet Air/Bamboo Airways
Other Countries
Why Travel With Us
Local Expertise
As locals, we know the very best of what Indochina has to offer and what may change over the years. We are confident to tailor your trip with the best of the destinations (history, culture, people, landscape and gastronomy).
Authentic & Unique
The experience you have when traveling can be remarkably different based on how your trip was planned, the people you meet on the way and the food you try. We can show you an authentic and unique Indochina by every single element of the vacation, one that will make a lifelong memory.
Private & Flexibility
Every traveler has her/his own expectation and travel style. We will craft a tour that both matches your preference, with maximum privacy flexibility, and at the same time shows you Indochina at its purest.
Best Value & Best Price
Your satisfaction is our goal, which in turn makes our motivation and inspiration to carry on our work. Book our tour and you will receive the best value trip for your budget.