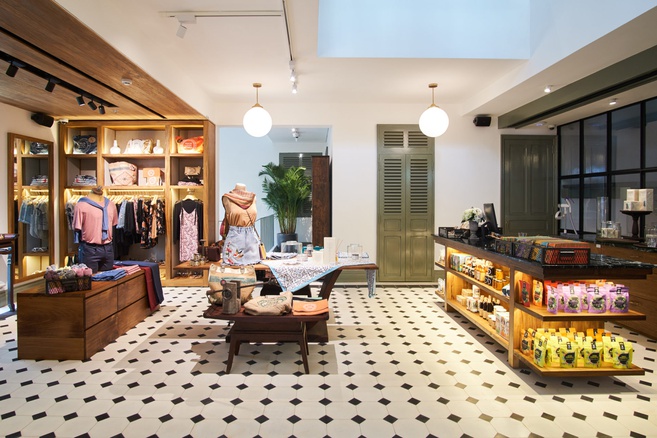 Vietnam
6 Best Cafes in Central Ho Chi Minh City
Travel and sample best drinks over the world are part of the lifestyle. Sit down and sip a cup of authentic coffee or other beverages is a good thing to do while you're in Vietnam. The pulsating Ho Chi Minh is chock-full of café of various styles. However, to guarantee the best taste and aroma, don't miss 6 following emblematic and beautiful café below as you travel to Ho Chi Minh City.
L'usine Café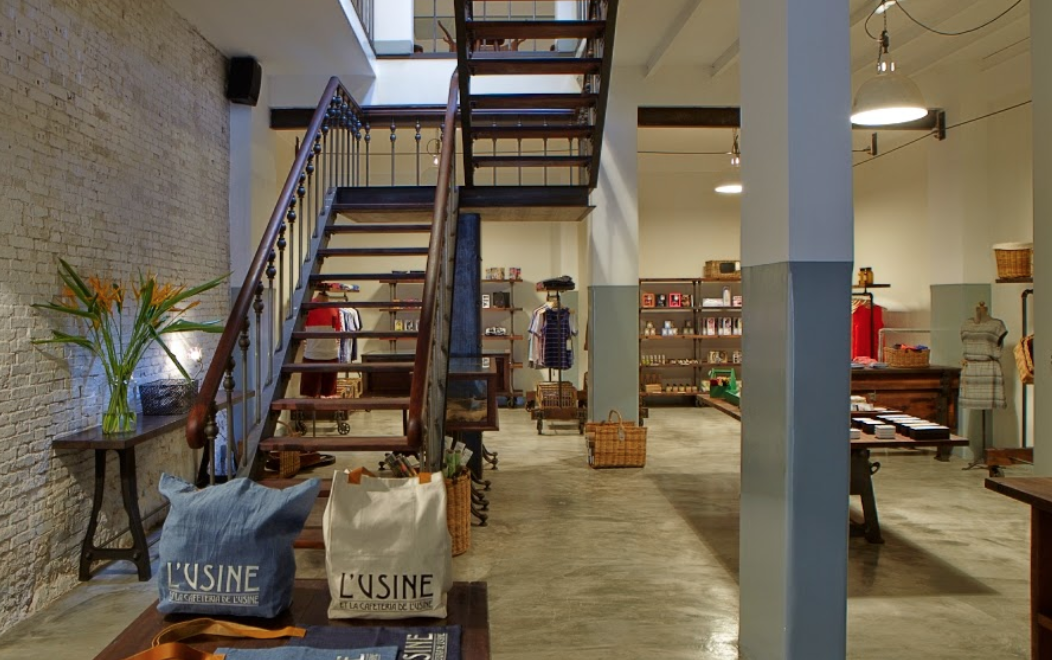 L'usine Le Loi offers you a chance to snag a spot in a high-end café and luxuriate in quality coffee. Designed with hipsters in mind, the café is on the forefront location of a part coffee shop, part fashion boutique establishment. The interior has a relaxing design of whitewashed brick walls, brushed concrete and antique lightning for an expensive and luxurious feel. Here, you can crave for an excellent range of Vietnamese style coffees, European cappuccinos and lattes alongside with European classics such as salads, sandwiches, croissants, cupcakes and macaroons. Its retail space is a haven for shopping freaks with a capsule collection of premium quality Vietnamese clothing and other local artisan suppliers such as Sense Asia, Sweet de Luxe, Saigon Charlie's, and La Petite Epicerie.
Address: 1st floor, 70B Le Loi, District 1
Website: http://lusinespace.com/
M2C Coffee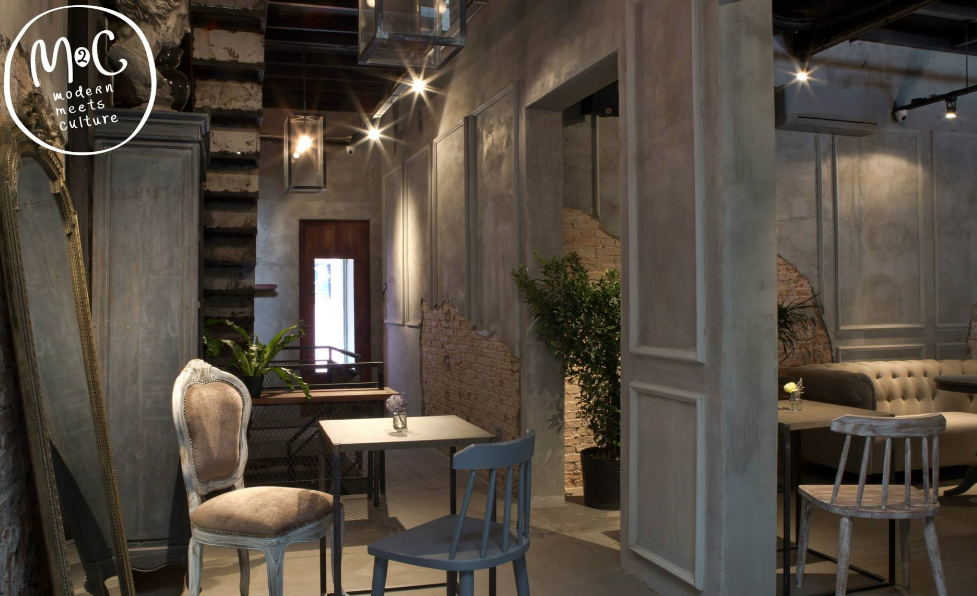 Another creative work by the same owner of I.D Cafe, M2C is full of vibe and passion. The deco features tasteful furniture and simplistic wall color. Its close proximity to major attractions of Ho Chi Minh City and central location are also added bonus to make this place an outstanding choice for weekend hangouts or just some laze around. Melt your mouth with a cup of delicious Vietnamese coffee and lavish dishes of both Asian and Western cuisine.
Address: 44B Ly Tu Trong, District 1
Website: http://m2ccafe.com/
Padma de Fleur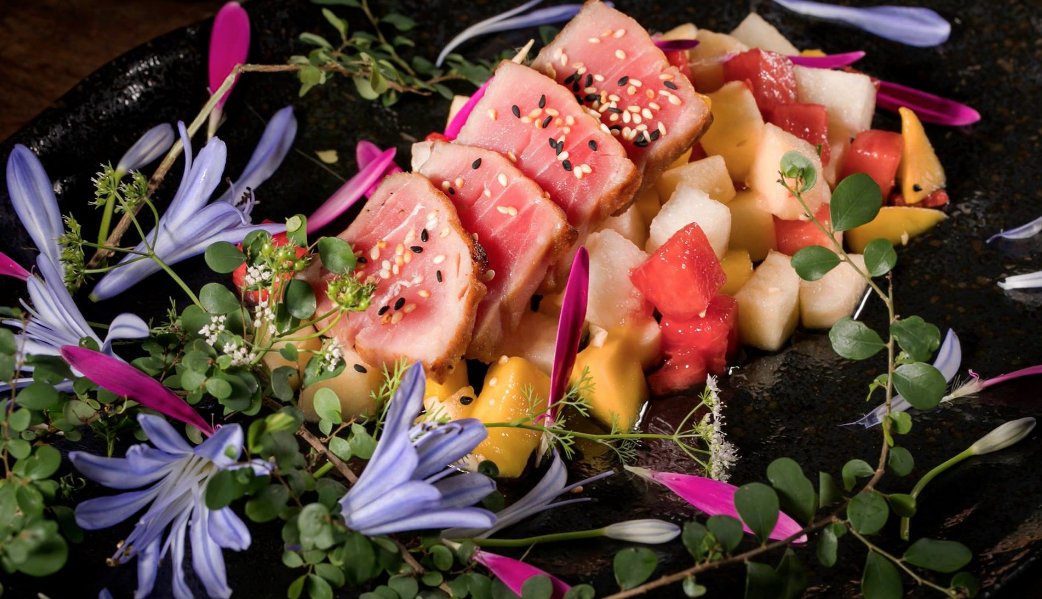 Padma de Fleur is for those in search of tranquility and immersion in floral wilderness. Double a flower shop and a café, it's a little bit of the beaten path compared to most of other locations, just like a hidden gem in Ho Chi Minh City's alleyways. Not to be confused as the set lunch menu changes every day and you have to take what you are given. All courses are homemade, featuring a typical Vietnamese family meal which includes a soup, a meat dish and vegetables. A cozy ambience and sumptuous meal served by warm-hearted staff make you feel like dining in someone's private home rather than a casual eatery. Later, enjoy a Vietnamese coffee or tea sip next to giant windows in the family-friendly space.
Address: 55/6 Le Thi Hong Gam, District 1
Website: https://padmadefleur.vn/
Café Eon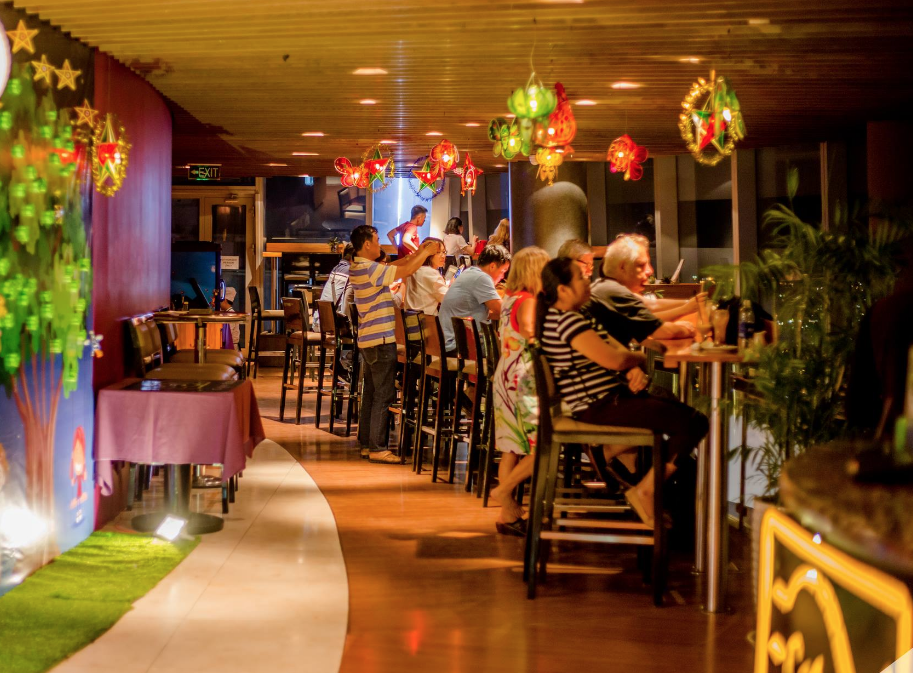 Café Eon is renowned for one-of-a-kind café "on the cloud" where you can indulge all of your opulent needs with ease. The combination of versatility, chic décor, dramatic panoramic view, sumptuous food and tasty drinks make it an outstanding café at any moment during the day or at night. Head up one level above the observation deck on the 49th floor of Bitexco, the city's tallest building, Café Eon offers a spacious space for tasty drinks and delicate Asian food overlooking the sprawling cityscape. Meanwhile, 51st floor lounge offers a boozy concoction of vodka, Kahlua, espresso, cocktails, mocktails, and chocolate sauce. The food menu is also irresistible with tempting courses.
Address: level 50 - 51- 52, 2 Hai Trieu, District 1
Website: https://eon51.com/cafe-eon/
Villa Royale Café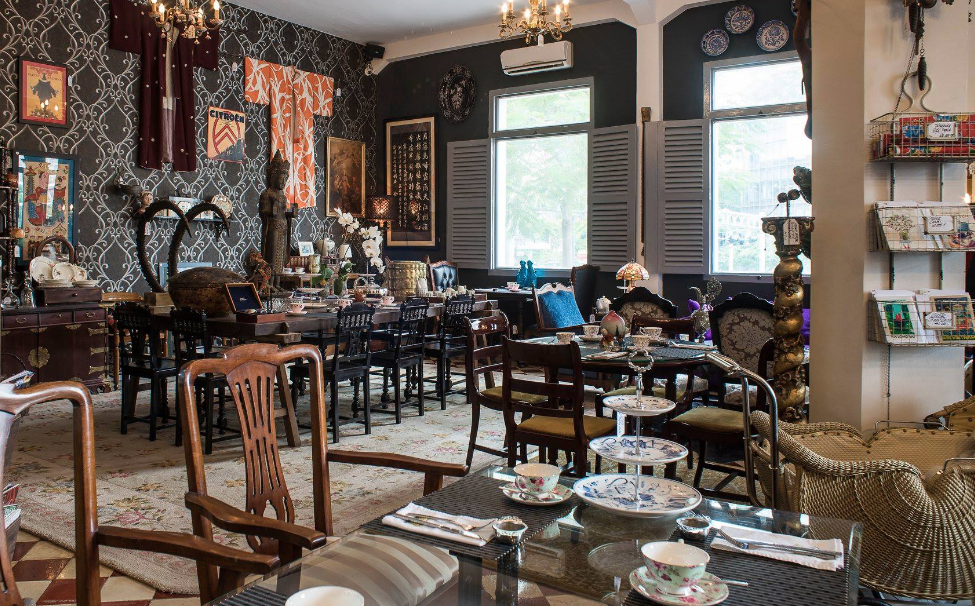 If nostalgic ambiance is of your style, then Villa Royale is a good option of quaint gentility smack in the middle of frenetic Ho Chi Minh City. It gorgeous space boasts both a café and an eatery brimming with antiques and sleek design. Villa Royale Café offers homemade treats for lunch, dinner and morning and afternoon teas as well as a signature high tea. Sweet and savory treats are made in-house using products from highland of Dalat. Meanwhile, the café also stocks unique Asian antiques and gifts from neighboring countries such as Laos, Cambodia, and Thailand alongside with classic European pieces.
Address: level 1, 25 Ho Tung Mau, District 1
Website: http://villaroyaledowntown.com/
Hideaway Café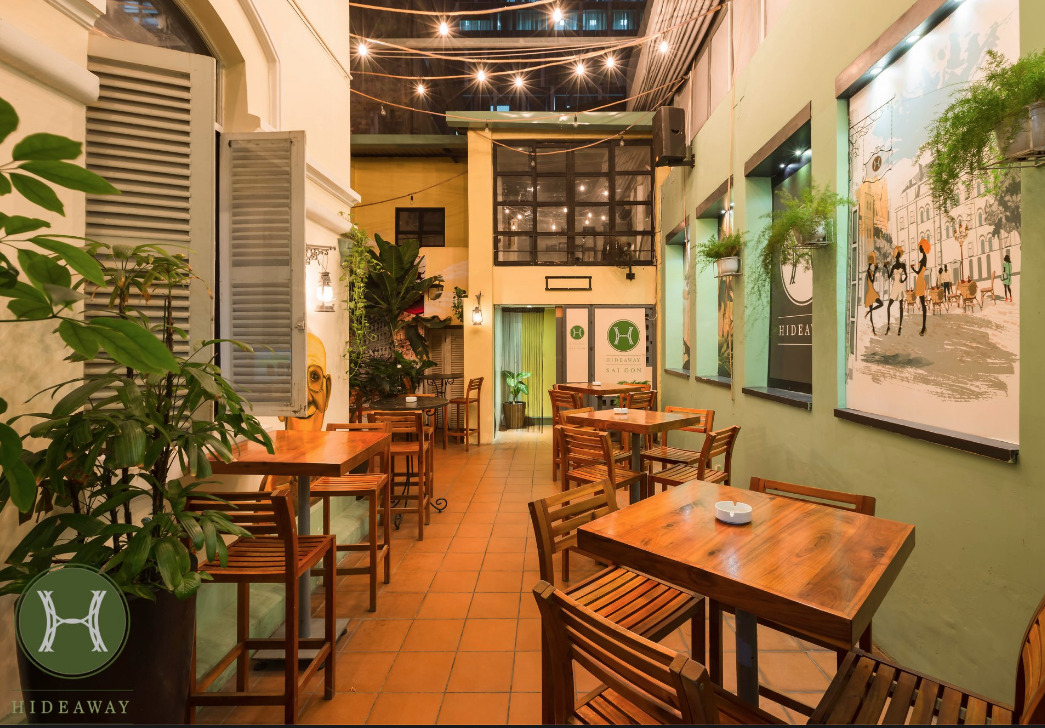 If you want to drink coffee in the same café as one in 19th century, then look no further than Hideaway Café. Nestled in a canary yellow French villa, Hideaway Café is a place to seek for peace and quiet other than a feel of opulence and excessive wealth. Enter through a gate and into a central courtyard, you'll stumble upon an old building with small opulent touches redolent of the French colonial period. As well as the usual hot coffee beverages, there are also fresh juice, smoothies and milk shake, perfect for hot days. Take a seat in the balcony on the second floor for a great chat with your accompany over a delicate cup of coffee. In case you fancy a bite to eat, the café serves excellent breakfast menu and seafood rocket pasta for an enjoyable lunchtime treat.
Address: 41/1 Pham Ngoc Thach, District 3
Website: http://hideawaysaigon.com/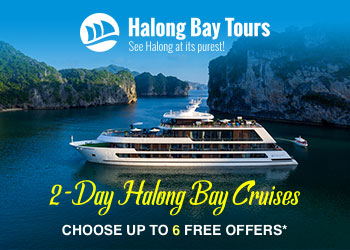 Recent Posts

Why Travel With Us
Local Expertise
As locals, we know the very best of what Indochina has to offer and what may change over the years. We are confident to tailor your trip with the best of the destinations (history, culture, people, landscape and gastronomy).
Authentic & Unique
The experience you have when traveling can be remarkably different based on how your trip was planned, the people you meet on the way and the food you try. We can show you an authentic and unique Indochina by every single element of the vacation, one that will make a lifelong memory.
Private & Flexibility
Every traveler has her/his own expectation and travel style. We will craft a tour that both matches your preference, with maximum privacy flexibility, and at the same time shows you Indochina at its purest.
Best Value & Best Price
Your satisfaction is our goal, which in turn makes our motivation and inspiration to carry on our work. Book our tour and you will receive the best value trip for your budget.