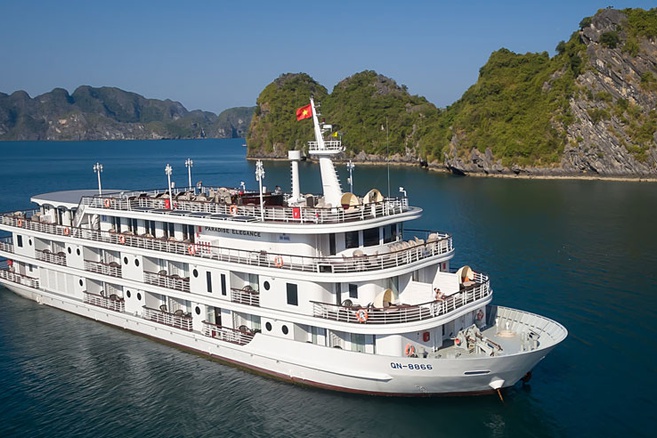 Vietnam
A Complete Guide to Chartering a Cruise in Halong Bay
Halong Bay private charter cruise is gaining an increasing popularity among individual travelers, couples, families and companies in search of a customized cruising tour around Halong Bay. The choice is really yours with the exclusivity and flexibility in the itinerary and activities. You can either opt to delve deeper into the beauty of Halong Bay and engage in different activities or stay onboard to relax and pamper yourself. Above all, this experience you complete privacy with exclusive service from all staff on board.
Why chartering a cruise?
The ultimate in privacy, flexibility and a custom-tailored routing are the first and foremost things you can image when chartering a full cruise. You're able to use all the facilities and amenities onboard according to your needs during charter time. A charter cruise also opens up many special dining requests, incentive getaways and events that come in different unprecedented dimensions. Without any inconveniences, you can create your own exclusive and personalized cruise experience.
How to book a charter cruise?
To take over a ship in a short period of time, first of all, you'll need to match the number of expected travelers to the ship's capacity to pick up suitable one. As most of ships are for partial-ship charter, if you want a full-ship charter, an early booking is needed to guarantee space.
Private charters not only offer great exclusivity and savings but also cruises varied in capacity. Below are the best charter cruises in Halong Bay categorized according to specific types of guests and group sizes:
Couples: L'Amour Junk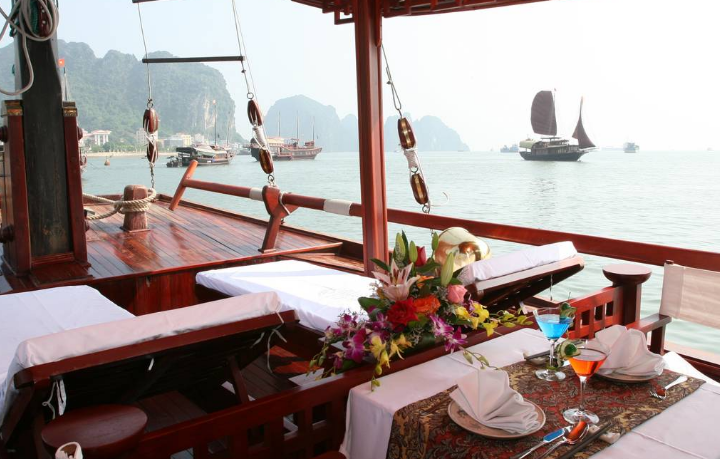 L'Amour Junk (formerly known as the Princess) stands out as the best option for couples who are on seek for a romantic cruise trip. This 1-cabin elegant cruise boasts a subtle combination between traditional materials including wood and bronze and modern luxury. Step into this modest cruise, you will be enveloped by an intimate ambiance, a large bedroom with massive windows and hand-crafted teak and oak furnishings. Apart from that, L'Amour Junk also guarantees unforgettable memories exploring Halong and Bay Tu Long natural wonders.
Family of 4-5 pax: Legend Private Cruise (2 cabin vessel)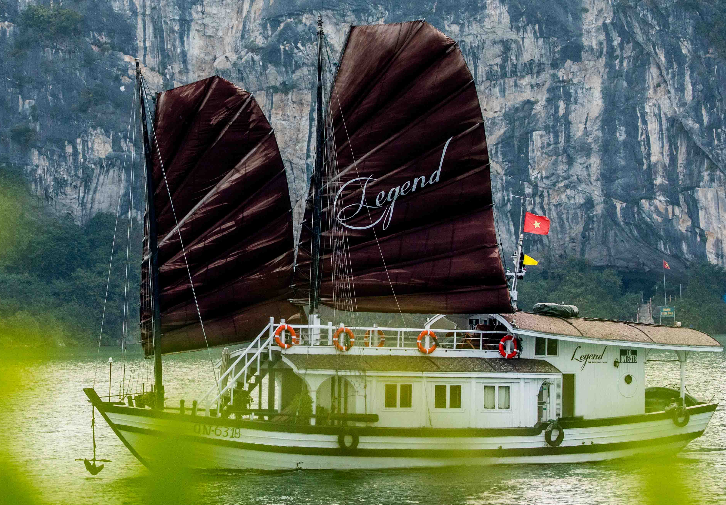 A member of Bhaya Group, Legend Cruise is the one of its kind. A fleet of total 7 boats ranging from 1 to 3 cabins per boat especially suit every single demand of small-sized families. To be specific, Bhaya Legend Private Cruise 2 cabin can accommodate up to 4 adults and 2 children under 12. Cabins are fully furnished with 5-star furniture, glass window for panoramic bay views and private balcony. Meanwhile, the cruise line uniquely creates a tranquil and off-the-beaten-track journey around Halong Bay, Cat Ba Island, Lan Ha Bay and Bai Tu Long Bay.
Small group of 8 pax: Legend Halong Private Cruise (4 cabins) or Petite White Dolphin or Amira Cruise
Legend Halong Private Cruise is a private chartered cruise brand of Bhaya Group. The 4-cabin boat is specifically designated for a small group of 8 adults. Each Deluxe Royal Suite in this luxury private cruise is well-furnished and fitted with modern amenities such as natural wooden floor, hand-made furniture, en-suite bathroom and emergency lighting and generator. The cruise remains a perfect choice for a small group of friends on a discovery journey around Halong Bay and its neighboring areas.
Mid-size group of 16 pax: Paradise Peak Private Charter Cruise (for ultra luxury experience) or Legend Halong Private Cruise (8 cabins) or V'Spirit Cruise (mid-range boat)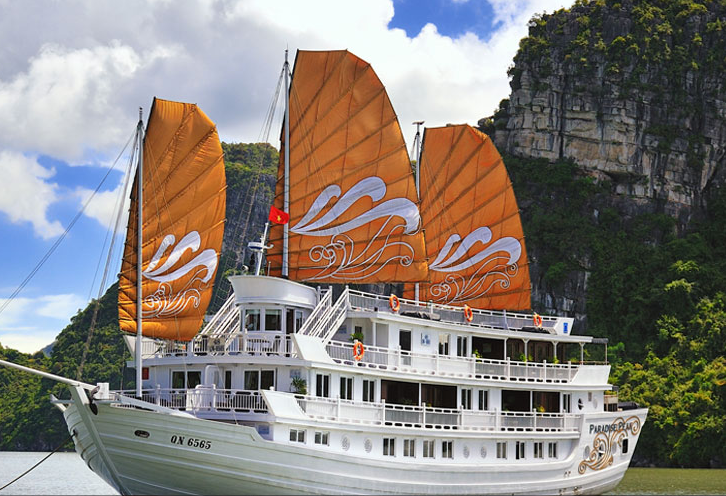 Paradise Peak Private Charter Cruise boasts the most luxurious boat with top-notch cabin and facilities one can ever dream of. The high-end cruise combines ultimate luxury and comfort in its 8 lavishly designed suites which can accommodate a mid-size group of 16 adults and 8 children under 12. Prepare to indulge in a range of state-of-the-art amenities such as an exclusive library, fitness room, private butler service and exceptional spa that surpass your expectations.

On the other hand, if your group has a lower budget, check V'Spirit Cruise or Swan Cruise, both of which are experiencing in delivering a value trip. Price range for this option is from $3000 for a 2 day 1 night trip.
Large group of 30 pax: Paradise Luxury Private Charter Cruise
Boasting one of the best cruise liners in Halong Bay, Paradise Luxury Private Charter Cruise is an ideal choice for big groups of travelers offering the highest level of personalized services. The cruise's design is inspired by traditional junk boat with a rustic touch of classical design and wooden details.

A fleet of Paradise Luxury includes 4 vessels which can accommodate up to 136 pax (34 pax per boat). Each of 17 tastefully-decorated cabins is spacious in size and well-appointed with modern amenities. A journey around Halong Bay with Paradise Luxury will embrace all nature beauty from karts limestone mountains down the turquoise waters.
Corporate meetings with MICE event: Au Co Private Charter Cruise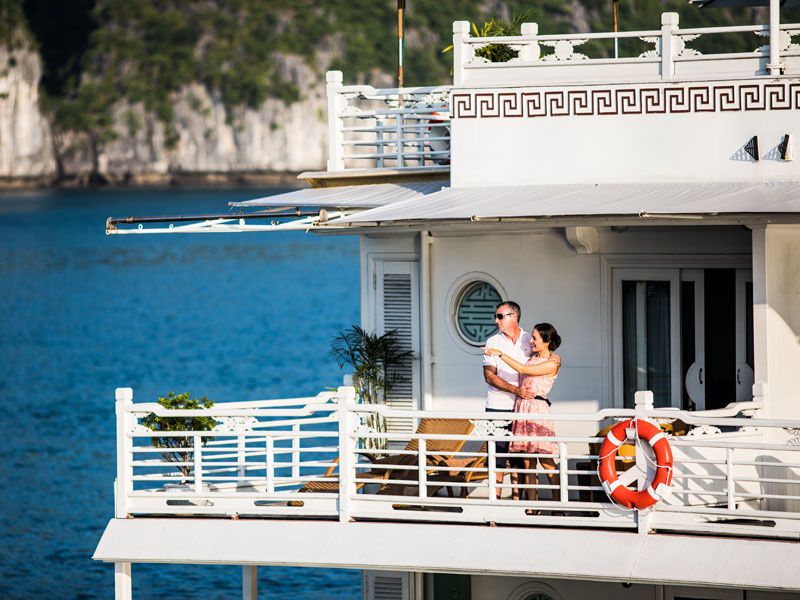 Au Co Private Charter Cruise remains the largest vessel for charter in Halong Bay with 32 well-appointed cabins and maximum capacity of 66 passengers. Inspired by contemporary design, all cabins on the Au Co are fitted with French balcony, floor-to-ceiling glass doors, and upscale facilities for special events.

What makes the Au Co most outstanding is the tailor-made services that allow passengers to flexibly order unique room decoration, itineraries and special dining requests during the period of charter. Thanks to the professionalism and excellent facilitation, the Au Co is extremely well-known for being a leading MICE specialist in Halong Bay as well as celebrating other special events.

How to book: To book a private charter, you can visit our official website for Halong Bay Tours.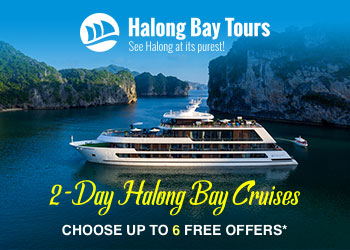 Recent Posts

Why Travel With Us
Local Expertise
As locals, we know the very best of what Indochina has to offer and what may change over the years. We are confident to tailor your trip with the best of the destinations (history, culture, people, landscape and gastronomy).
Authentic & Unique
The experience you have when traveling can be remarkably different based on how your trip was planned, the people you meet on the way and the food you try. We can show you an authentic and unique Indochina by every single element of the vacation, one that will make a lifelong memory.
Private & Flexibility
Every traveler has her/his own expectation and travel style. We will craft a tour that both matches your preference, with maximum privacy flexibility, and at the same time shows you Indochina at its purest.
Best Value & Best Price
Your satisfaction is our goal, which in turn makes our motivation and inspiration to carry on our work. Book our tour and you will receive the best value trip for your budget.