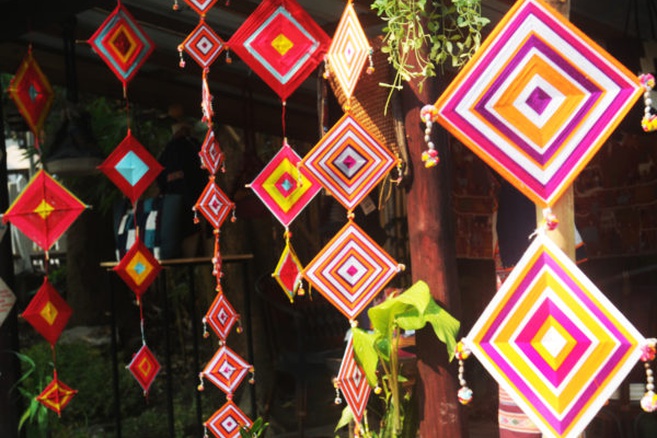 Laos
All-in-one Guide to Shopping in Laos
While sightseeing is indeed a privilege, it's sometimes exhausting and you really need a break. So just give yourself a good day for a stress-free shopping spree.
What it lacks in size, Laos makes up for cultural diversity, luscious landscapes, dizzying development and especially fabulous shopping opportunities on the growth. Proud of its traditions, Laos offers a range of local textiles and handicrafts and an abundance of imported products. Whether you are looking to splurge a little more, or going tighter on the budget, a vast number of local markets, stunning workshops and glittering shopping districts in Laos cater to all.
What to buy
Laos has a unique array of artifacts and souvenirs for your shopping pleasure. With so many elaborate handicrafts such as hill-tribe silks, crafts, home-furnishings, jewelry and couture quality textiles, it would be hard to travel to Laos and not bring home anything! You may wonder what the best things to buy in Laos are. Get ready to take note; here are 5 interesting things to pick up during your travel to this land-locked country. .
Traditional costumes of Laotians
Sinh and Salong are two hard-to-miss traditional clothing items for any tourists with enduring love for local style and design. While Lao Sinh or Phaa sin is a wraparound skirt for women made up of silk or cotton in exquisite motifs and delicate embroidery, Salong for men often combines a shirt with big pants, a knee-length white socks and a pha biang (shoulder scarf).These traditional costumes are usually worn in festivals or specific events which reflect the culture, social relationships and beliefs among the community and region.
Coffee
Coffee is possibly not the first thing that springs to mind as the perfect souvenir from Laos but if you're a coffee lover and want to pursue the Lao coffee ritual when back at home, it is! Laos Arabica and Robusta are amongst the most well-known kinds of coffee in Southeast Asia for its unique flavor. This specialty can be easily found in any retail stores and at the international airports.
Carvings
Lao carvings make a perfect gift that evokes an old sense of craftsmanship against digital backdrop. Well-crafted carvings in wood, bone and stone vary in styles and shades and can be found anywhere. Carving freaks can look for the most meticulous and sophisticated carvings in antique or handicraft stores in Luang Prabang, Vientiane or Pakse.
Silver jewelry
Silver jewelry is a good buy in Laos. The price is reasonable and best silverwork is usually done by the hill tribes. Some silver crafts like silver belt, silver earrings, necklaces and bracelets is a delicate souvenir for your relatives and friends at home.
Bamboo wares
Getting tired of cheap mass-produced souvenirs? Steer to artisan shops or specialty boutiques and grasp some artfully displayed wares made of bamboo such as bowls, vases, trays, chairs, mats and baskets. This can be the best souvenir option as bamboo wares are extraordinarily light, environmental-friendly and exotic that can be found nowhere else.
Shopping sites in major cities
Navigating your way around shopping sites can be tricky. You may wonder where has top quality gear or best deals? Hop on a whirlwind tour of Vientiane, Savannakhet, Parkse, Luang Prabang and Muang Xay as we recommend the best sites in the country to buy one-of-a-kind gifts.
It is basically impossible to visit Laos' capital without doing some serious shopping. Discover this place steeped in style, from the humblest flea markets to the newest haute boutiques.
Vientiane Night Market
It's a true treasure hunt as if you'd taken a trip across the entire country every time you visit this downtown open-air night bazaar. With the impressive sprawling line of red-roofed stalls, here you can find everything from a vast selection of electronics, crazy hats, vintage designer clothes, furniture, accessories, artwork and trinkets. Refuel after a shopping session with their special cold beer and fresh, grilled fish or just soak up the chilled-out atmosphere.
Talat Sao Morning Market
Talat Sao Morning Market is a great shopping haven for early risers with a seemingly everlasting sprawl of random trinkets, cheap clothes, expensive wooden carvings of Buddhist murals, jewelry and everything else you can imagine. The outside section of the market is chock-full of vendors and street food carts all scurrying through the narrow aisles. Meanwhile, the indoor section is more of a shopping mall, well-equipped with a Big C center, three-screen cinema and an arcade games area.
Oot Ni Gallery
Bright, ancient and glittering, Oot Ni Gallery is the best address for shopping antiques in Vientiane. Coming here tourists will swim in a world of sheer authentic and exclusive antiques, silver ornaments and handicrafts. If artworks and Lao carvings are of your fondness, the gallery also showcases some of the finest locally made paintings of oils and watercolors, Buddha artifacts and sculptures as well as authentic teak carvings.
Carol Cassidy Lao Textiles
Carol Cassidy Lao Textiles is a giant indoor space for traditional Laotian textile weaving, emphasizing on intricate patterns and elaborate motifs. The shop features both a workshop and gallery of stunning pieces of woven art, clothes and cloths by American designer works alongside local artisan's, using old-age techniques.
Monument Books
Shopping while travelling is not all about fashion, souvenirs or crafts, it's sometimes books that you just want to buy and add to your home library. Boasting the biggest book shop in Vientiane, Monument Books is the first stop for bookworms that hold a vast range of new and second-hand books in various languages. Subjects can vary from travel guide, magazines, history books to good novels. Also, an art gallery on second floor displays some affordable art by local artists.
Savannakhet
All of the traditional Laos handicrafts like antiques and fabric products and Laotian coffee can be found in markets and shops around Savannakhet. There are also a burgeoning number of boutiques where shopaholics and fashionitas can buy handmade clothing, jewelry and accessories.
Dao Heuang Duty Free Shop
This is the largest importer and retailer of duty-free goods in Laos. Most of the top world-class brands are gathered here such as different kinds of chocolates, liquor, Cuba cigarettes and some basic household electricity products, to name a few. The shop also offers a wide selection of domestic merchandise like Dao Coffee products – the largest coffee producers in Laos, local handicrafts and some hill-tribe products.
Singapore Market
Owned by a Singaporean, Singapore Market is among the most thriving shopping markets in Savannakhet where you can expect best deals on household products, groceries and fresh fish from nearby rural provinces. However, those interested in Singaporean products may leave disappointed because most commodities here are imported from Thailand, Vietnam and China.
Lao House Shopping Center
Being at the heart of shopping district, Lao House Shopping Center is a shopping mecca filled with many souvenir stands selling from high-quality merchandise to cheap mass-produced items. It also houses a number of historic shops and boutiques selling handmade crafts and coffee, two products for which Laos is famous.
Pakse
Head to elegant shops and dynamic markets in Pakse – the largest city in southern Laos yet still as small city, you will immediately get pocket-friendly prices and an array of trendier apparel selection. When in Pakse, don't forget to try and buy the famous Lao Arabica Coffee as a gift for your beloved ones at home.
Dream Weaver
Locally made souvenirs in Dream Weaver, a small NGO supported shop stocks are good buys to bring home. This non-profit shop pays a proper support to women to leave sex trade. Sometimes you can even see women weaving textiles. Highlight products are some truly beautiful scarves, bags, wallets and wood carvings mostly made by trafficking victims and their families. Everything here has price tags and the prices are fair.
Champasak Shopping Center
Champasak Shopping Center is a general drop-off point in Pakse for discount clothing, tourist trinkets, Lao skirts and fabrics. An abundance of trendy clothes aside, here you can find plenty of food, Lao Arabica Coffee and other locally made equipment.
Pakse Souvenirs
Pakse Souvenirs is a haven for quality textiles and woven bamboo products made by northern locals of Lao. Also, unique to this shop are jewelry and locally made fabrics to make bags and table runners alike.
Luang Prabang
Proud of its amalgamation of crumbling French architecture, glistening temples and extensive natural beauty, the UNESCO listed Luang Prabang is still a reassuringly easy-going city where you are bound to be bowled over by locals' generosity and warmth. For shopaholics, fashionitas, this is a real shopping paradise chock-full of independent boutiques, fashion retailers as well as an abundance of traditional workshops.
Caruso Lao Handcrafted Woodworks
Looking for high quality handcrafted home and fashion accessories? Caruso Lao is a perfect place to shop. All products there are designed, fashioned together by hands and made from wood or silk. Best picks including bowls and kitchenware made from wood, cushion, linens and more are all worth your hard-earned money.
Hmong Market
This outdoor bazaar literally houses dozens of souvenirs stands displaying convergence of all kinds of ethnic embroidered crafts. A short walk along this market allows you to witness labyrinth of weaved bags, hill-tribe pants, hats and even underwear to bed covers, coin purses and other accessories that dominate the street. These quirky souvenirs will stand the test of time and win you dozens of compliments!
Ban Lao Natural Products
Located on the Mekong riverbank, Ban Lao is a fair trade shop specializing in handicrafts, textiles and fashion accessories in a mix of traditional and modern styles. Products are 100% handmade using natural materials and natural dye. Occasionally, Ban Lao features awe-inspiring exhibitions of ikat textiles and other crafts by selective local and international artists.
CAMA Crafts
CAMA Crafts is a non-profit, self-help project supporting village women by marketing and selling their handicrafts. The products are handmade and remain traditional needlework skills of Hmong and Lao women by using traditional patterns and techniques. This meaningful practice not only helps to preserve traditional handicraft but also sustain income for local artisans.
Muang Xay
May not be an ideal place for shoppers but Muang Xay is a glamorous shopping area for intrepid travelers who desire to catch a glimpse of everyday life in a typical Lao less-visited area through its shopping habits.
Chinese market
The Chinese market gathers mostly everything made by local Chinese community in Muang Xay you can think of, from everyday goods such as fresh food, kitchenware to beautiful textiles and more exotic items such as trays and baskets made from local materials (bamboo, grass and straw). Unlike most of other markets in town, this Chinese Market is open until late in the evening, making a good spot to go for a walk at night.
Thai Ly Handicraft Shop
Thai Ly Handicraft Shop is a real paradise to shop for some unique gifts or souvenirs. There are an abundance of local handicrafts made by ethnic Lao communities for sale. To be found there are a number of textiles, clothes, bags and jewelry.
Luxay Market
Luxay Market is one of the most crowded markets in the city. Its upstairs is all about bargain hunting, exclusively barely worn fashion clothes, handmade furnishings, shoes and accessories. Meanwhile, there is a downstairs section where you can refuel with delicious range of fresh fruits, vegetables and grab some local street food snack. Everything closes down by 5pm.
Tips
A few simple reminders of how to shop smart are always necessary once we come to a new destinations. Don't just head to your favorite shopping destination without any preparation. Take a few moments to familiarize yourself with some savvy shopping strategies below:
Watch out for fake items and replicas: some valuable items like gemstones, high-value carpets and antiques can be imitated. So examine the products carefully before purchasing.
Bargains: good bargains can be made when buying souvenirs in markets and some local shops but not in shopping malls or luxury boutiques because there usually have price tags on commodities.
Close time: most shops are closed on Sundays so you'd better not plan to go shopping on this day.
Avoid buying antiques or cultural relics: Laos imposes official ban on the export of Buddha images. If you've purchased such items from neighboring countries, you'll need to declare to Customs upon your arrival of Laos.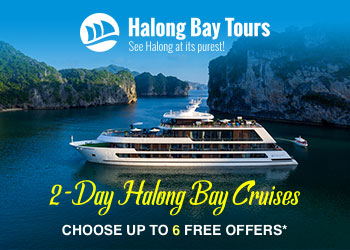 Recent Posts

Why Travel With Us
Local Expertise
As locals, we know the very best of what Indochina has to offer and what may change over the years. We are confident to tailor your trip with the best of the destinations (history, culture, people, landscape and gastronomy).
Authentic & Unique
The experience you have when traveling can be remarkably different based on how your trip was planned, the people you meet on the way and the food you try. We can show you an authentic and unique Indochina by every single element of the vacation, one that will make a lifelong memory.
Private & Flexibility
Every traveler has her/his own expectation and travel style. We will craft a tour that both matches your preference, with maximum privacy flexibility, and at the same time shows you Indochina at its purest.
Best Value & Best Price
Your satisfaction is our goal, which in turn makes our motivation and inspiration to carry on our work. Book our tour and you will receive the best value trip for your budget.