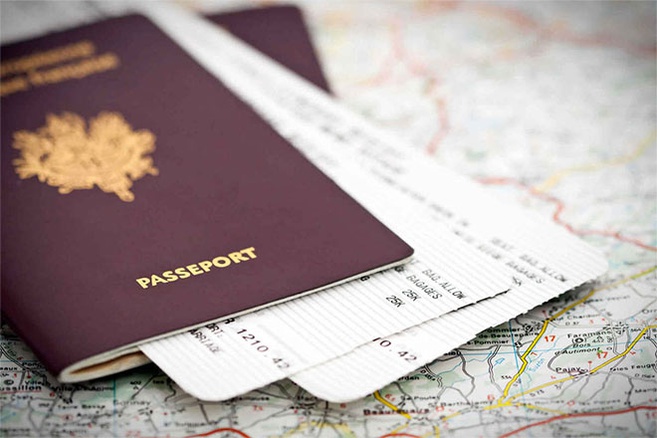 Vietnam
Visa on arrival: Do I need a visa to visit Vietnam?
As you're about to Vietnam, deciding which visa is right for you, figuring out how to apply and knowing what you need can be really confusing. Don't fret because applying for a Vietnamese visa is not only easy but also straightforward.
In this article, you'll find the countries that are eligible to visit Vietnam without visa obligations and how to apply for Vietnam visa online and at the embassy step by step.
List of nationalities that do not require a Vietnam visa
Before you start on your application, make sure you've double-checked whether your home country is eligible for visa-free entry to Vietnam. As of January 2019, the citizens of the following countries do not need a visa to enter Vietnam for a certain amount of time.
| Country | Free-visa stay |
| --- | --- |
| Belarus | less than 15 days |
| Brunei Darussalam | less than 14 days |
| Cambodia | less than 30 days |
| Chile | less than 90 days |
| Denmark | less than 15 days |
| Finland | less than 15 days |
| France | less than 15 days |
| Germany | less than 15 days |
| United Kingdom | less than 15 days |
| Singapore | less than 30 days |
| Thailand | less than 30 days |
| Sweden | less than 15 days |
| Japan | less than 15 days |
| South Korea | less than 15 days |
| Philippines | less than 21 days |
| Laos | less than 30 days |
| Myanmar | less than 14 days |
E-Visa
Starting from 1st February 2017, the Vietnamese government officially launched the electronic visa plan (e-visa) for tourists of certain countries to Vietnam. E-visa appears to be the best option for majority of tourists traveling to Vietnam for short time with validity of 30 days.
Pros:
Simple

100% online application

Reasonable transparent pricing US $25 without stamping fee at the airport

Quick process (approximately 3 business days)

You needn't to go through any travel agency.
Cons:
Single entry only

Non-extendable

Only 46 countries are eligible

You can only apply for an e-visa if you're outside of Vietnam
How to obtain an e-visa
Prepare your digital passport photo (don't wear glasses, scarves and both ears must be shown) and passport data page

Head to the e-visa application page and fill out online application form

Pay using the designated payment methods (US$25)

Secure your registration code, you'll need it to track your application
Other ways to apply for a Vietnam visa
Visa On Arrival
The process to get a visa letter (also known as the approval letter or the pre-authorised visa letter) is fast and easy. Many travel agencies in Vietnam such as myvietnamvisa.com and vietnamvisa.com offer this service. Normally, you just need to fill out a form with information such as full name, passport number, date of birth and email address.
It may take 2-3 working days to get the visa letter. When you land Vietnam, show your visa approval letter, passport and passport photo to the Immigration Officer and then pick up the actual visa stamp at an international airport in Vietnam. Make sure you have dollars with you for stamping fee.
Embassy
You can get the visa processed at any Vietnam Embassy in any country. All you need to do is just find if your country has a Vietnamese Embassy or Consular. This is the safest way to guarantee your visit to Vietnam. The process is actually fast and convenient (around 5 business days). Instead of a visa approval letter, you'll get a visa stamp right on your passport.
Business Visa
Vietnam has been witnessing an increase in the number of foreigners over the world come to work and live. For those interested in traveling Vietnam for business purposes, it is required to obtain a visa enter Vietnam. Luckily, Vietnam policy is not so complicated when it comes to business visa process for foreigner workers. Depending on the employer, work permit is required. Many visa agencies online can help you to get a business visa. To our own experience, travel agency in Phnom Penh, Cambodia can arrange this for you as well. The validity ranges from six months up to one year.
Last updated: 21-03-2019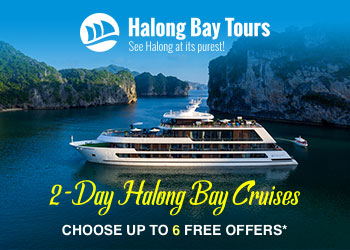 Recent Posts

Why Travel With Us
Local Expertise
As locals, we know the very best of what Indochina has to offer and what may change over the years. We are confident to tailor your trip with the best of the destinations (history, culture, people, landscape and gastronomy).
Authentic & Unique
The experience you have when traveling can be remarkably different based on how your trip was planned, the people you meet on the way and the food you try. We can show you an authentic and unique Indochina by every single element of the vacation, one that will make a lifelong memory.
Private & Flexibility
Every traveler has her/his own expectation and travel style. We will craft a tour that both matches your preference, with maximum privacy flexibility, and at the same time shows you Indochina at its purest.
Best Value & Best Price
Your satisfaction is our goal, which in turn makes our motivation and inspiration to carry on our work. Book our tour and you will receive the best value trip for your budget.