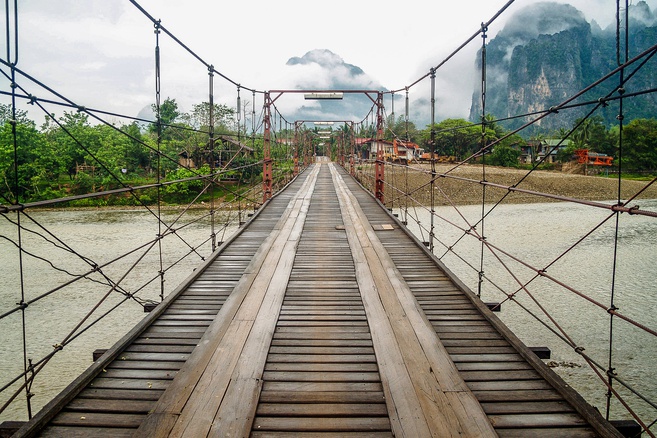 Laos
Unique Experiences You Cannot Find Anywhere But Laos
Laos is full of undiscovered riches, mysterious legends and secluded wonders. You don't have to try very hard to find something, or somewhere, so far outside of the realms of conventional tourism that no postcard will do it justice. Almost everything in Los is a unique experience, but how long it will stay this way is anyone's guess. Chinese development, increased commercialism and the youth of traditional villages moving to the larger cities to find work will all inevitably effect Laos' pristine landscape and charming culture. So, get there whilst you can! Here are our favourite experiences that are unique to Laos.
Swim in Mekong paradise
When one thinks of the Mekong, images of viscous, brown waters spring to mind, laden with noisy boats and houses perched upon precarious stilts. And, you're not wrong, as this is the version of the Mekong most visitors get to see in Cambodia and Vietnam. However, a different Mekong exists. A secret one, that most will never see and those that do, can scarcely believe. 4,000 Islands, located in the countries deep south, not far from the Cambodian border, is just about as close to paradise on earth as you could imagine. During the sacred months between January and April when the waters are at their lowest, the Mekong becomes crystal clear, and the small verdant islets that give the area its name pop into view.
Minuscule villages inhabit a smattering of islands, which now cater to a small flow of tourists year round. Nightly sunsets cascade blue, pink, gold and burgundy across the sky, watched quietly by those who have found a suitable hammock and a cold Beer Lao for the show. The water is so clean and shallow and the current so weak during this time of year, that swimming is possible. The best swimming spots can be found by cycling around for the day; we recommend heading to Don Khong and the surrounding islands (accessible by boat).
Go tubing in Vang Vieng
No guide mentioning the fun stuff to do in Laos would be complete without mentioning tubing in Vang Vieng. Once a favourite of partying backpackers (which it still kind of is), the government restrictions on raucous bars along the rivers edge has now meant that everyone should feel welcome to come give it a go. The concept of tubing is simple. You reach a starting point with a large inflatable rubber ring. You then get into said ring, and proceed to float along the river with your pals, family, or fellow tubers, stopping at will at any bar or scenic spot along the way. How to stop, you ask? Simply call out ta the bar of your choice, where someone will be ready with a rope to pull you in. Whilst thousands of people still take to the tubes every year without injury, some basic swimming skills are advised, as well as reasonable alcohol consumption.
Sleep nestled in the jungle canopy
The well-known Bokeo Nature Reserve lies just outside the town of Huay Xai. It was discovered here, thanks to the regions ongoing conservation work, that the black-cheeked gibbon, thought previously to be extinct, was rediscovered. Nowadays, the park is a protected area staffed with exerts tasked to increase gibbon numbers. The park also allows you to spend the night in vertigo-inducing tree houses which give visits a birds eye (or gibbons eye) view of the forest canopy below, allowing you to catch a glimpse of the elephants, bears, birds, tigers and buffalo who call Bokeo home. For the truly daring, have a swing at being a monkey yourself, with the parks' enormous zip line, which takes you from one end of the park to the other.
Drive the Thakhek loop
What better way to watch Laos' mesmerising scenery, friendly villages and dusty roads pass you by than on two wheels? Red tape and formalities aren't really a thing in Laos, and by virtue of this, basically anyone with the will to do so can rent an automatic motorbike and take to the roads. One of the most spectacular, and easily the most famous of all of Laos' motorbike routes is the Thakhek loop, which runs for 500 kilometres in the centre of the country. The journey typically starts and ends in the loops' namesake, Thakhek, and lasts for between three and five days, depending on how fast you want to take it.
The loop will take you past rugged karsts, remote villages and ancient caves, most notably Tham Kong Lo (mentioned above). With a bike, you are free to stop where you like, for as long as you wish, and you have absolute freedom over the journey you take, unlike with a traditional tour or bus ride. Whilst the road can be prohibitively dusty or muddy during some parts of the year (always check the forecast before you travel), the riding is exceptionally easy, and anyone with basic road safety knowledge and a pinch of common sense will be able to complete the route. However, it's worth noting that rouge wildlife (such as giant boar) and potholed roads, as well as general inexperience can result in crashes, and whilst villagers and passers-by are incredible kind and helpful, the lack of infrastructure can make it hard for emergency services to access certain areas quickly. We recommend buying insurance that will cover you for motorbike travel.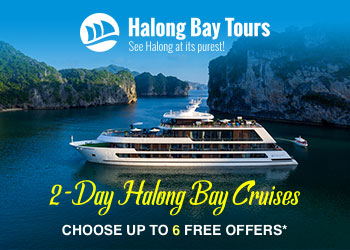 Recent Posts

Why Travel With Us
Local Expertise
As locals, we know the very best of what Indochina has to offer and what may change over the years. We are confident to tailor your trip with the best of the destinations (history, culture, people, landscape and gastronomy).
Authentic & Unique
The experience you have when traveling can be remarkably different based on how your trip was planned, the people you meet on the way and the food you try. We can show you an authentic and unique Indochina by every single element of the vacation, one that will make a lifelong memory.
Private & Flexibility
Every traveler has her/his own expectation and travel style. We will craft a tour that both matches your preference, with maximum privacy flexibility, and at the same time shows you Indochina at its purest.
Best Value & Best Price
Your satisfaction is our goal, which in turn makes our motivation and inspiration to carry on our work. Book our tour and you will receive the best value trip for your budget.