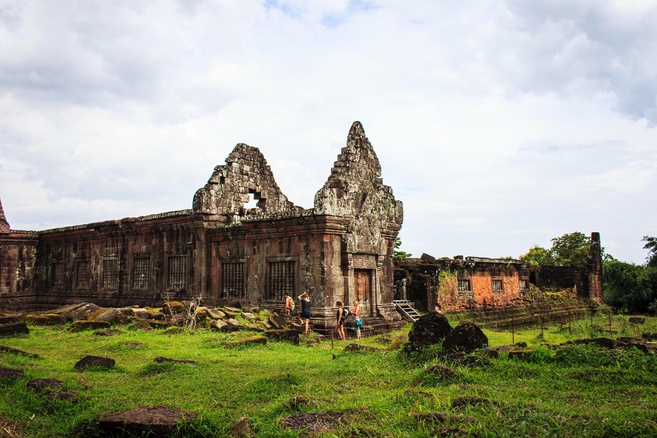 Laos
Everything You Need to Know Before You Travel to Laos
Welcome to Laos
Laos is a chunk of territory nestling between northern Vietnam and eastern Thailand, traversed by the mighty Mekong River and pocked with rugged mountains and dense jungle. Its cities are marginal; Vientiane is difficult to picture as one of Asia's capitals, however you don't come to Laos for high-octane urbanism. Instead, you will spend your days exploring underground river caves, sipping cold Beer Lao' on 4,000 islands, or walking amongst the saffron robed monks in Luang Prabang. This is a place to stop, think, and watch the world go by. This is Laos.
Why Laos
There is nowhere else really quite like this lush emerald in central Southeast Asia. This country makes an intrepid traveller worth their salt. Whilst it's possible to stumble across the beer pong and David Guetta synonymous with backpacker hostels across Laos' Southeast Asian neighbours, you don't have to try very hard to find yourself immersed in traditional culture or untouched nature. Those who favour the path most travelled, look away now. Here's what makes Laos such a special place to visit:
1. Green in all its forms:
Nature lovers could come to no better place than the ecological wonder that is Laos. Its hot, humid climate means that the country is coated in a thick, green carpet of flora. You will be able to walk for miles in Laos' thick jungle without ever seeing anything manmade, and when you do, it will be a local village offering you a cup of tea, which grew from right there in the mountains. Bamboo, cycads, ferns and palms erupt from every inch of the country's fertile soil, punctuated by technicolour seasonal wildflowers and frankly gargantuan tropical fruit.
2. Enchanting people:
Laos, for a country with a population density of only 29 people per square kilometre, is stunningly diverse. Sharing borders with Thailand, China, Vietnam and Cambodia has meant that Laos has found itself as a crossroads of Asia, making it one of the most ethnically diverse countries in the region. Here you will find ancient Hmong settlements in the north of the country, the last remaining Katang villages in the south, and remote villages across the country who haven't seen a foreigner in decades. However, what's shared amongst all Laotian people is their infectious happiness and deep serenity. In Laos, little is rushed, what will be will be, and the now is to be enjoyed. Simply spending a few days in the midst of Laotians is therapy for the soul.
3. Incredible wildlife:
We've mentioned the impressive greenery that Laos has to offer, but not every piece of wildlife in Laos grows on a branch. Head to the Mekong River along the southern border with Cambodia and, if you're lucky, you'll catch a glimpse of the endangered Irrawaddy dolphin, said to be the reincarnation of the deceased. Or, in northern Bokeo state, trek the forests to stand a chance of seeing the elusive and endangered Black Crested Gibbon, who stay with one partner all of their lives and are known to be the fastest primate on the planet. Then of course, are the elephants. Laos used to be known as the Kingdom of a Million Elephants, though numbers have sadly declined in recent years.
4. Spirituality:
The vast majority of Laos' population is Buddhist, and where modernisation has tried, deep spirituality has succeeded, with temples and religious monuments standing in the place of Starbucks and glass-fronted offices found elsewhere in the region. Luang Prabang is the largest testament to Laos' all pervasive spirituality; this UNESCO World Heritage Site's 33 gilded temples and myriad monks have a tendency to lower blood pressure and inspire peace in all who enter.
Whatever the Weather, Laos is Lovely
High season in Laos, if such a thing exists, is between October and April, when the rains are at their lowest and the weather is warm throughout the country. November through to January are particularly good for river travel, as water levels are still nice and high throughout the Mekong, without the perils of flooding and fast currents.
Between the months of May and October, rains return to the Laos, feeding the country's fertile landscape. Whilst rainy season in other parts of Southeast Asia can be a washout, rains in Laos tend to be short and predictable, meaning that outdoor activities can still take place with proper planning. This is also a great time of year to visit any one of the nation's incredible waterfalls, which spring into life during these months.
Will I Need Travel Insurance?
Travel insurance, though recommended, is not a prerequisite for entering Laos. However, as Laos is still a very rural country with basic healthcare and limited infrastructure, it is certainly wise to have a policy in place. We recommend World Nomads for those already travelling, and for those who wish to visit multiple countries during your trip.
Entering Laos: Fact Check
The visa situation for Laos differs tremendously for each nationality, and it changes regularly. It is helpful to look up the information for visa to Laos at least 1 month in advance of your trip date.
Not all nationalities need a visa to enter Laos for a short time, but most do. Most nationalities are eligible for a 30 visa on arrival, which is subject to a small fee (between 25-50 USD, depending on nationality).
Exemptions
Visitors from Most Southeast Asian countries, including Indonesia, Singapore, Vietnam and the Philippines, as well as certain East Asian countries such as Japan and South Korea, and Russia, are eligible for visa-free travel to Laos, for between 14 and 30 days.
For a full list of entry requirements and visa exemptions for travel to Laos, please consult the Laos visa policy Wikipedia page.
Must-See Places for First Time Visitors to Laos
Laos may be small, but it certainly has a lot to offer. Its status as a lesser-visited travel destination means that you're far less likely to bump into travellers and may have many attractions to yourself, however this also means that less information is avalibale regarding what's best to see and do. Here's where we think you should head during your first trip to Laos!
4,000 Islands
One of the reasons that Laos has remained off many peoples' travel radar is because of its landlocked coast. However, what most people don't know is that Laos is actually home to some of the most beautiful islands in the world, nestled within the southern Mekong Delta. 4,000 islands is a hippy paradise, only those in the know get to travel here, and everyone agrees it's worth the effort. Larger islands such as Don Det are well connected to the mainland, and have a range of decent Laotian and Western food options and even a couple of bars. However, one thing that all islands share in common is incredible scenery and a vibe as chilled as Beer Lao straight from the fridge. Here, you will spend your days in a hammock, looking out onto the sparkling Mekong, technicolour sunsets and swaying palms. If you fancied moving, you could rent a bicycle and traverse the islands bumpy roads from village to village and from island to islands, watching the friendly, relaxed, beautiful world go by.
Luang Prabang
The UNESCO World Heritage Site of Luang Prabang is Laos' spiritual centre. Lying between the mighty Mekong and Khan rivers, visitors to Luang Prabang will bear witness to the city's roughly 200 monks gliding through the streets in saffron coloured robes, collecting alms from city residents in a tradition which goes back eight centuries. As well as spirituality, Luang Prabang is also home to charming cafes, scenic riverbanks and gorgeous European architecture. The city, situated in Laos' remote north, is also a great vantage point for visiting the Kuang Si Waterfalls, some of Laos' finest, which are characterised by sparkling azure pools, perfect for spending an afternoon relaxing in.
Vang Vieng
Vang Vieng is Laos' premier backpacking destination, and is the nations' hotspot for nature activities and cool hangouts. In days gone by, Vang Vieng had a somewhat wild reputation, as twenty-somethings would flock here for hippy shakes, loud music and river rave bars. However, Vang Vieng's party scene has been pushed to the fringes since the government intervened in 2012, banning toxic party establishments and focussing their attention on presenting the city as a full-throttle adventure destination. Nowadays, Vang Vieng has a range of impressive accommodations on offer, as well as chic restaurants, and infrastructure better than elsewhere in Laos, thanks to increased government attention. And, for party lovers, you don't have to look too hard to find some decent nightlife remaining.
Huay Xai
Located close to the Thai border, Huay Xai is a lesser-known travel destination famed for its lively street food stalls, charming local life and access to the Mekong. Whilst there's not much to do in the small town apart from soaking up that quintessential Laos vibe and sampling local delicacies, Huay Xai is a great base for nearby volunteering activities, excellent hikes through surrounding countryside and kayaking excursions down the Mekong – one of the most memorable things to do in the country. It is also the gateway to Bokeo Nature Reserve, known for its spectacular Gibbon Experience.
Tham Kong Lo
For intrepid explorers, look no further than Tham Kong Lo, one of Southeast Asia's largest natural wonders. Hidden deep in the Phu Hin Bun wilderness of central Laos, Tham Kong Lo (sometimes referred to as Konglor) is a flooded cave adorned with alien karst formations, spectacular stalactites and vast chambers gaping into total darkness. The brave will find themselves being paddled on a precarious wooden raft through the caves' jade pools, said to be the same colour of the skin of Hindu god, Indra. Sparse coloured lights now illuminate parts of the cave, creating a mesmeric illusion of endless space, and highlighting the otherworldly sculptures that lie within.
Getting around
Unlike its' Southeast Asian neighbours, Laos' infrastructure hasn't changed much in the last few decades. Indeed, getting around in Laos can be an adventure in and of itself; great fun can be had if patience is deployed.
The first rule in the book is to discard maps and distance charts – seemingly short distances can take a day and what would take a few weeks in Vietnam might take a month in Laos. As well as the occasionally lacking infasructure, the charming Laotian lack of urgency can frustrate unprepared travellers, so our best advice is to do as they do; sit back and chill out.
Cars: Laos' territory is connected by Route 13 up from Luang Prabang down to Vientiane and connect to Cambodian border. From this highway you can make detour to see the major destinations such as Savannakhet and Pakse. In larger towns and cities, taxis are avalibale. Whilst usually cheap, like everywhere in Southeast Asia, expect a (sometimes lengthy) bargaining process and a hot, uncomfortable ride. However, this is also the best way to listen to Laotian music from the radio, which is truly wonderful.
In rural areas, cars and tuk-tuks are often replaced by sawngthaews (converted pick-up trucks), which you may be sharing with an inconceivably large number of people, some (possibly you) positioned dangling off the back – an incredibly fun (and cheap) experience if you're able bodied and without too much luggage.
Planes: Laos is accessible by air from peripheral countries such as Thailand, Vietnam, Cambodia, Malaysia, China and South Korea, to Luang Prabang and Vientiane, Savannaket and Pakse. All international flights are subject to a 10 USD departure tax, which is added onto flight price.
Buses: If you're expecting style and comfort when travelling Laos by bus, think again. However, bus travel in Laos is cheap, and sometimes unavoidable, unless you fancy bargaining for a private car. You may be sharing your ride with chickens, burlap sacks containing all manner of detritus, as well as roughly three times the allocated number of passengers, but this is all part of the fun of travelling in Laos. These days, suped-up tourist buses with AC and cushioned seats are avaliable within the bigger cities and towns, and the price of a ticket also usually includes pick-up to the bus station. However, it's worth keeping in mind that just because the ticket is more expensive, that doesn't mean that you're going to get there any faster.
Dining and Drinking
Being the neighbour of Thailand, China, Vietnam and Cambodia, it should come as no surprise that Laos' food is completely delicious. The staple of Laotian cuisine is sticky rice, similar to sushi rice, served in a bamboo steamer and eaten by hand. Laos is the worlds' number one consumer of this staple carbohydrate, and is so much a part of what it means to be Laoatian that the people of Laos often refer to themselves as "luk khao niaow", or, the children of sticky rice. However, it doesn't end there. Here are a few Laotian delicacies you can't leave the country without trying:
Beer Lao
You may have noticed that Beer Lao as cropped up quite a bit in this guide, and with good reason - it's delicious! Unlike other Asian beers, which tend to be watery and weak, Beer Lao actually tastes of beer, and, much to the delight of visitors from around the world, comes in a big 640ml bottle. You'll also come across Dark Beer Lao, which is made from roasted malt and has a much more robust, caramel-y flavour and has a higher alcohol content (although, unfortunately this beer only comes in 330ml bottles).
Laap
Thai food aficionados will be familiar with Laap (also spelled 'larb' or 'laab'); a meat salad served cold, usually as a side dish or a beer snack. Whilst the dish is popular in Thailand, it actually originated in Laos, and spread to Thailand during a period of period of political unrest between the two countries.
The dish is comprised of meat; duck, pork, beef and seafood all go, prepared immediately after butchering. The meat is minced and eaten raw, typically with fish sauce and toasted sticky rice powder, as well as fresh herbs including mint, coriander and green onions. Local versions of the dish can also include bile from the animal in question, which adds a certain bitterness to the dish. Don't worry though, most laap's are sans bile.
Jaew
Jaew in Laos is almost as varied as 'curry' in India; it comes with every meal, is found everywhere, and is endlessly diverse. It's essentially a dipping sauce for sticky rice, and typically contains some combination of chilli, grilled vegetable and occasionally fermented fish. The ingredients are ground into a paste with a mortar and pestle, scooped out into a bowl, and then ready to eat!
Other Tips
Staying on the beaten track: Unfortunately Laos has faced extensive bombing during the middle of the 20th century. Whilst great efforts have been made by local and international authorities to find and deactivate all of the remaining bombs, in the more rural areas of Laos, some bombs are still being found. Therefore, it is wise to tread with caution (literally) when going on hikes, and taking a knowledgeable guide is strongly recommended.
'Happy' menu items: It is worth keeping in mind that in the more touristy areas of Laos (and Southeast Asia as a whole), that 'happy' or 'hippy' menu items are everywhere! Some restaurants specialise in these products, which might well sound like a house special, or an ambiguous marketing tool. However, what this refers to is actually food or drinks made with marijuana. So, tread carefully if you're not used to it!
Etiquette: Like many Asian cultures, the head is seen as the most sacred part of the body, and the feet the least. It is considered very rude to touch the head of another, and in the same way it's very impolite to sit with your feet pointing at somene, apicture of Buddha, or any other sacred object.
Money: Make sure you don't leave Laos without too much of the national currency; Kip, an extremely obscure currency which has little value outside of Laos. For example, changing 30 USD worth of Kip (250,000 LAK) in neighbouring Thailand will get you less than 10 USD worth of Baht, if you're lucky. Your best bet is either to spend it all in Laos (which is easy to do as great snacks and jewellery can be found everywhere), or to find a fellow traveller that is planning to go to Laos after you, and offer to exchange currencies. This is a common practice in the many bars and street food restaurants of Southeast Asia.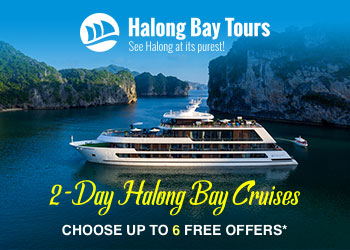 Recent Posts

Why Travel With Us
Local Expertise
As locals, we know the very best of what Indochina has to offer and what may change over the years. We are confident to tailor your trip with the best of the destinations (history, culture, people, landscape and gastronomy).
Authentic & Unique
The experience you have when traveling can be remarkably different based on how your trip was planned, the people you meet on the way and the food you try. We can show you an authentic and unique Indochina by every single element of the vacation, one that will make a lifelong memory.
Private & Flexibility
Every traveler has her/his own expectation and travel style. We will craft a tour that both matches your preference, with maximum privacy flexibility, and at the same time shows you Indochina at its purest.
Best Value & Best Price
Your satisfaction is our goal, which in turn makes our motivation and inspiration to carry on our work. Book our tour and you will receive the best value trip for your budget.